School Profile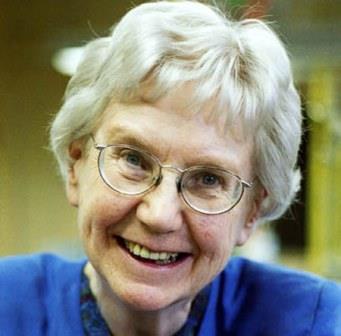 For over a quarter of a century, Dr. Margaret-Ann Armour has been Canada's premier ambassador of science, volunteering tirelessly to raise national awareness among school-aged girls, educators, parents and employers of the importance of encouraging women to enter science and engineering.
Her commitment to this passion began in 1981, when she was one of 20 leaders who studied the low number of women in this field. The result was the creation of, WISEST (Women in Scholarship, Engineering, Science and Technology).
Dr. Armour was born in Scotland, and received her BSc and MSc from Edinburgh University. In 1970, she graduated from the University of Alberta with a PhD in physical organic chemistry. She is a respected scientist, specializing in hazardous chemical management.
In recognition of her numberous outreach and leadership activities, Dr. Armour has received many awards including the Order of Canada, a Governor General's Award and the Alberta Science and Technology Leadership Awards Foundation Special Award.
In 2003, Maclean's Magazine named Dr. Armour one of Ten Canadians Making a Difference and she was twice named one of the Top 100 Most Powerful Women in Canada by the Women's Executive Network. During Edmonton's centenary celebrations, Dr. Armour was named one of the 100 Edmontonians of the Century.
Dr. Armour has honourary degrees from the University of British Columbia, the Northern Alberta Institute of Technology and the University of Alberta and she was recognized with the 1994 McNeil Medal of the Royal Society of Canada and the 1996 3M Teaching Fellowship. Dr. Armour was a 2004 recipient of the University of Alberta Alumni Association's Distinguished Alumni Award.
As Associate Dean of Diversity for the U of A Faculty of Science, Dr. Armour has developed and implemented Project Catalyst, a series of actions to increase the percentage of women in faculty positions in the Faculty of Science. Based on her work, both the University of Western Ontario and the University of British Columbia have instituted similar programs.